The most breathtaking trip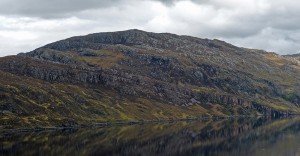 Me and my husband was looking for something a little more challenging to do on our holiday last summer. Sure, we both appreciate just having a week of sunshine and relaxation, but we had done that and felt like we were ready for something new. My and my husband both work for Schuchardt Maskin, primarily with their Norwegian website smaskin.no and that is a technical job where we spend a lot of time in front of our computers. We wanted to spend time outside for a change a led a simpler life for a couple of days. I must admit, I was a little intimidated when my husband first suggested hiking and I reminded him that I'm a city girl that rarely spends time in the wilderness. He chuckled and said that this was something he was well aware of but that he had found a great place in Scotland called Knockan-crag.
The idea of Scotland was very appealing to me. I had never been there before myself, but my brother had, and he came back with nothing but great experiences and memories. I also thought that now was a good time. We had just started, to more seriously discuss our family's future and we knew we both wanted children at some point. That meant that we would either have to go now, or twenty years from now.
My husband being the control freak that he is had made the travel plans before I had even agreed to go. He showed me pictures of the different hike trail, the lookout places and the small hotels and B&B's in the area. I was immediately excited, just like he knew I would be. We booked out trip two evenings after that and I can safely say it became one of the most breathtaking trips of my life.