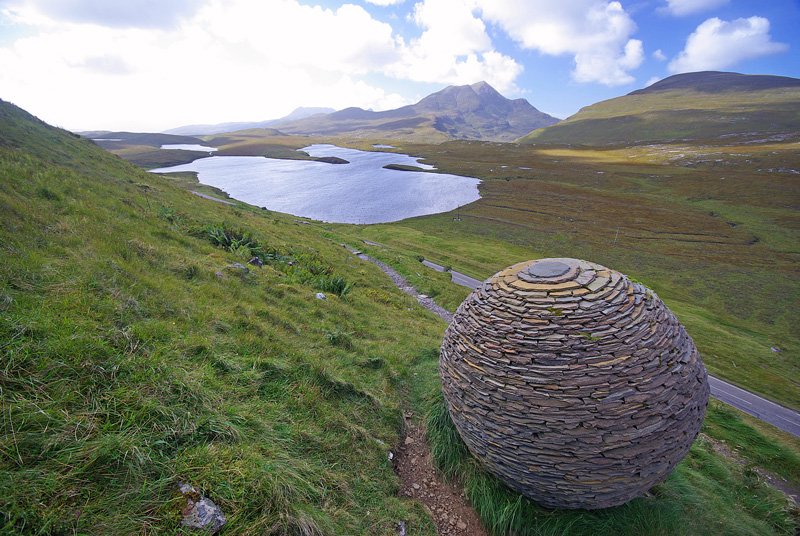 Following the Knockan Crag Trail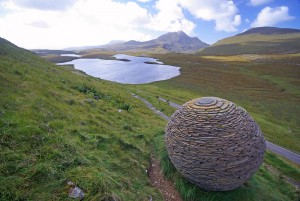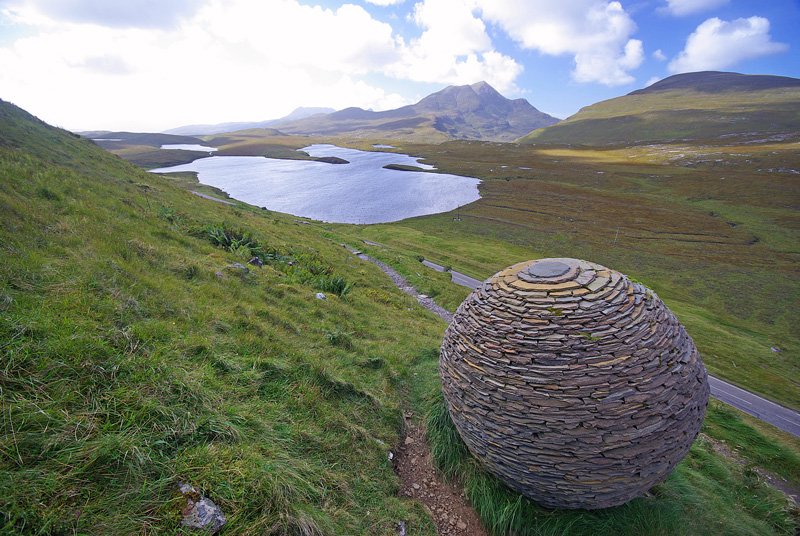 The Knockan Crag trail has been specially created to present the gigantic and ancient rock formation, known as Knokan Crag, in the best possible light. Millions of people from all over the world travel to the Highlands of Scotland each and every year to visit Knockan Crag and marvel at the majesty of this enormous rock cluster. In fact, the rocks are so impressive that many people even claim that they have mysterious and magical powers.
The Knockan Crag trail helps to bring the unique geology of the mighty Moine Thrust to life. Visitors follow a path that climbs past the stunning exposed rocks and further upwards onto the very top of the Knockan Crag. As you would expect, this lofty vantage point delivers spectacular views over the entire surrounding area, including the Assynt. As visitors follow the trail they will be able to admire a large number of locally created sculptures and poetry, and there are also plenty of places to sit and soak up the atmosphere and stunning scenery.
The trail starts at the Knockan Crag visitor's center and it is a good idea to pause here to take in all the information that is presented. This includes details about the history of the mighty rock formation and its important role in local history and culture. People who are traveling with children may also have the chance to take part in one of the special treasure hunts that are regularly organized by the staff at the visitor's center.
The Knockan Crag trail is relatively easy to follow and features a few sections that come with rocky steps. Parts of the trail are exposed to the elements and it is a good ideal to wear sturdy hiking shoes. Visitors will also want to make sure that they take along their camera to capture this uplifting experience on film.