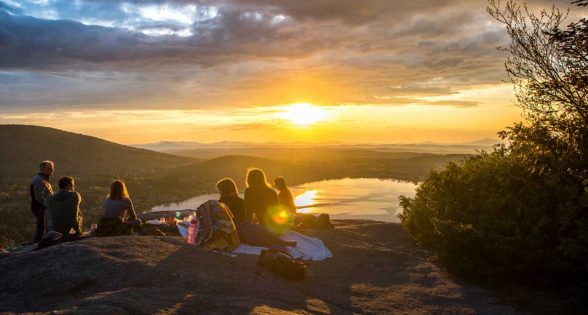 Excursion At Knockan Crag – What To Do and What To See
Knocken Crag, one of Scotland's natural beauties, is a must visit for all the hiking lovers, but also for those searching for an excursion to explore something new. Lovers of life, travel, adventure and art, will be impressed by the place, due to its many, many resources. Because you need time to prepare and pack for your excursion, we made an useful short list of the activities you must do in order to get the best out of it. Some of them are described in detail in different articles on our site, but it always comes handy to gather new and old information in order to make it all accessible for you.
Trails
The main reason people visit Knocken Crag is hiking, because of its beautiful views, but also because of the interesting trails mapped. The puzzle of rocks is incredibly beautiful, leaving visitors breathless. There are three trails you can take to explore the beauty of this place:
The Crag Top trail
The Thrust trail – which leads to Moine Thrust
Quarry trail – the easiest one of all
Ask your local guide to help you choose one that fits you best.
The Rock Route
Take this route if you want to watch wonderful views. The route goes on the rock side and there are numerous information stops, that were also created specially for the scenery, where you can just hold a minute and enjoy the fresh air and fabulous landscape.
Rock art & poetry
For art lovers, we have something really original and creative. Five artists put their strengths together to create special art inspired by the place, on the rocks, including some poetry carved into slabs of stone. Let yourself inspired by reading and watching them, a little art moment never hurt nobody…while hiking.
Every excursion should include picnic time!
Picnic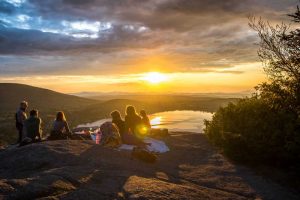 And because the views are irresistible, why not bringing some fruits and sandwiches with you, to enjoy what we like to call the slow life? Take a moment and sit, breath the fresh and clean air, and slow down the pace. Enjoy your picnic, take photos and then continue your excursion.